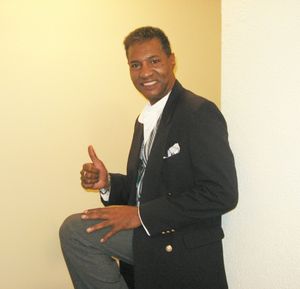 Charles Here...
Hey folks a big shout out from Me! the Party Man.... Charles here wishing you all the very best, and to thank each of you for your support. Be sure to check out the list of our Up Coming Shows and also check out some pics of the beautiful party people who come out and play with CHARLES and Company. Just go to the Peep Shows on the menu.  WE are now on FACEBOOK too so check it out! I do appreciate any helpful comments to improve our show, Because without you, there is no CHARLES and Company.  

Also, if you are celebrating a special occasion let me know and I'll make it a party,  I will DJ your party - I am the party Man you know.  Hope to see you all out soon. Peace Out!  Charles.... Contact me: cb2.1@comcast.net




Who I'd like to mee
t...
All the party people Young and Old, Blind, Cripple and Crazy CHARLES and Company welcomes you as friends & PEEPS not fans in a family atmosphere of fun and good times with Hula Hoop and Limbo contest. Our show is contagious, our motto GET OFF YOUR ASS AND DANCE! you see life is what you make it, don't sit around bitching get out and join CHARLES and Company for some fun and good times, you never know who you might meet.

Come join the Peeps! CHARLES and Company is on regular rotation at these fine venues....The Limestone Gril, Dover Straits Seafoood Restaurant, Chambers Chophouse, Niko's Illusions, Peggy Kinnanes Irish Pub, Odyssey Greek Restaurant, KI'S Steakhouse, The Outpost GrillL, Strike and Spare, Lockport Moose, Wheaton VFW, Glendale Hts. VFW, Manhattan's Grill, and Jambalaya Pheasant Run Resort...Just to name a few. Check out the schedule for a venue near you! And don't forget your dancing shoes.

For potential employers, feel free to contact any venue for references!